he purpose of the Greater Cincinnati TDI Club is to help owners of this modern diesel learn how to maintain, enhance, preserve, and enjoy their vehicles.
We are a group of diesel lovers and Volkswagen TDI owners that enjoy learning about and maintaining our vehicles. Besides supporting the efficient petroleum diesel engines in our TDIs, we are committed to improving the environment and are advocates for clean, renewable, domestically produced fuels such as biodiesel. Our group first met in a local Northern Kentucky VW dealership and has since grown to include members around the country. We have local meetings known as GTGs in local Volkswagen dealerships, restaurants, members' homes and a county parks.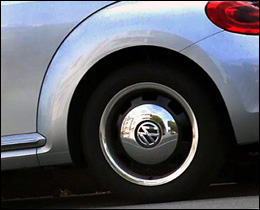 Why join our group? -- Well, you were smart enough to buy a VW TDI, so therefore you are probably smart enough to want to take care of it! Our members come to this club with different degrees of experience and various skills. Most of them share their knowledge with the group online or hands-on; it is a valuable benefit for everyone. We are also a social group, a advocacy group, an education oriented group. It is a genuinely 'great group' of friendly folks. We often connect outside of the group atmosphere to change oil, fuel filters, check on the engine specifications using VAG-COM software, keep an eye on each others vehicles to make sure that each car gets the attention it needs. Even when procedures go beyond our skill set, we've developed a good relationship with the many VW dealerships in the area and have established discounts on parts. Discussions on our Yahoo Group can center around of improving fuel economy, monitoring diesel pump prices, where to go for service or supporting clean alternative fuels like biodiesel.
What does it cost? -- A few hours of your time whenever we have GTGs (get-to-gethers) and reading or contributing to the email list. On occasion, you may be asked to contribute a few dollars to the cause of supporting our group, but it has always been voluntary. You will benefit in being able to learn how to perform services on your vehicle that will save you many dollars and keep you TDI running well into the future.
edicated members of CinciTDI continue to work on How-To video clips featuring service procedures and tips for maintaining VW TDI vehicles. The newest project, just getting underway in 2007, is a 'Wiki-manual' (see Wikipedia) that will include organized topics pertaining to Volkswagen TDIs; stay tuned or offer your expertise in organization, documenting or editing. In the meantime, be sure to check out the items posted to the hidden tidbits section. We often think of our local CinciTDI group as a sibling to the very informative TDIClub -- well worth checking out.
nterest in TDIs is really all that is needed. Be sure to introduce yourself after signing up for the Yahoo Group. Our primary goal is to benefit of Volkswagen TDI owners in Cincinnati & Northern Kentucky, but we welcome all. Topics include care and maintenance, troubleshooting, accessories, diesel technology, and other pertinent topics, including biodiesel.
CinciTDI is not responsible for problems or damaged encountered through advice or opinions found on our site, our Yahoo Group or from any of our members; participate at your own risk. We are not associated with Volkswagen of America and recommend seeking professional technical service from qualified technicians.